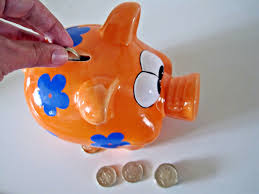 What is Financial Planning?
December 21, 2016
---
Financial planning is all about meeting the life goals. Financial planning helps you move in right direction and provides a meaning to your financial decisions. Acquiring a house, car, providing good education to children, planning for their marriages, and a peaceful retired life are some of the major life goals. For meeting the goals, one requires right quantum of money at the right time. Financial planning helps a person to convert his dreams to realities.
What is the definition of financial planning?
Each life goal can be measured in money terms. Marriage of a child becomes the amount to be in possession to meet the associated expenses. Financial planning is an ongoing process of ensuring sufficient money at the right time to meet the life goals. Financial planning covers the entire aspects of identifying the goals, making sensible financial and investment decisions and managing the finances. It is not about just buying an insurance policy or availing a housing loan.
Why is Financial Planning important?
Each financial decision affects the other areas of finance too. For example, when a person decides to purchase a house, he needs to raise the margin money upfront and has to provide for future monthly EMIs. This affects his savings. At the same time, he can avail income tax benefits for the amount of principal repayment and interest repayment. This indirectly becomes savings for him. Each financial decision is a small part of the entire financial planning. If we take such decisions in isolation, without assessing the impact on overall programme, they may lead to financial constraints in future.
Major areas covered under Financial Planning include:
• Planning, investing and managing capital to generate adequate cash flows in future to meet goals of life
• Maintaining and enhancing cash flows through proper debt management and life style management
• Insurance planning to meet urgent financial requirements like hospitalization, accidents and other risks
• Tax planning
• Planning for retirement
• Estate planning to ensure smooth distribution of assets to next generation on death.
What are the steps involved in Financial Planning?
Financial planning includes assessing the present position, identifying the life goals, and implementing proper plans to fulfill such goals.
1. Assess current financial position
2. Identify the life goals and time horizon
3. Develop a route map and identify avenues to reach life goals
4. Assess availability of alternate investment options and finalise investment plan
5. Implement the financial plan
6. Evaluate the performance of investments periodically, at least once in a year and revise, if required.