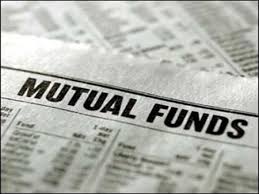 Mutual Fund Terminology: Nature or Objective of Investment
December 14, 2016
---
There are different mutual fund terms that gives an idea of the investment principle or nature of the holding of underlying securities in the scheme. Understanding of said Mutual Fund Terminology is essential for an investor to pick the best suited MF scheme.
Nature or Objective of Mutual Fund Scheme
The investment objective decides the nature of mutual fund scheme. If a mutual fund scheme aims capital appreciation by investing in shares, it is an equity fund or growth fund. If a mutual fund aims capital preservation by investing in debt market, the said scheme is a debt fund or income fund. There are many subcategories too.
Equity Fund
When a mutual fund scheme is set up with the objective of investing in shares of companies, it is called an equity fund. Equity fund aims growth through capital appreciation. Risk of capital loss is more compared the investment in debt funds.
Diversified Equity Mutual Fund
Diversified Equity Mutual Fund is a mutual fund that ensures invests in shares of various companies in different sectors.
Equity Linked Saving Schemes (ELSS)
Equity Linked Saving Scheme means a diversified equity mutual fund with a tax benefit under Section 80C of the Income Tax Act. ELSS has a lock in period of three years.
Debt fund
When a mutual fund scheme is set up with the objective of investing in fixed return investments like bonds, it is called a debt fund. Debt fund aims capital protection and income generation through a stream of interest payments.
Liquid fund
A liquid fund is one that invests in money market instruments, These are debt funds or fixed return investments of a very short tenure.
Balanced Fund
A mutual fund scheme that invests in both equity (shares) and debt (fixed return investments) is known as a balanced fund. The advantage of the balanced fund is that it is less volatile compared to an equity fund. At the same time, the return of a balanced fund in the long run is less compared to that of an equity fund.
Mutual Fund Terminology: Most Common Terms